[Spoiler Alert!]
Always and forever a classic in our eyes, we are thrilled about the release of Oz: The Great and Powerful, the prequel to our favorite childhood movie, The Wizard of Oz. With a superb cast (well hello, James Franco) and mind-blowing special effects, this movie has us excited about more than just the storyline. We're also compelled by the style of the beautiful leading ladies!
Check out these wickedly (and not-so-wickedly) witch-inspired accessories, and be sure to snag a few of your favorites for spring. Now the only question is: Are you a good witch — or a bad witch?
Glinda
Always beautiful, Michelle Williams is ultra-stunning as Glinda the Good Witch! With a palette mostly comprised of silver, gold, and white, we love the feminine sparkles as an update to the original witch's garb. If this look is for you, opt for items with sequins, glitter, and lace accents. Metallic flats, sparkly headbands, and feminine jewelry are ideal for making you a witchy woman. And don't you just adore the glittery exterior of this Party Girl Clutch? We think it's Glinda-approved!
Snag the rest of these accessories here!
Theodora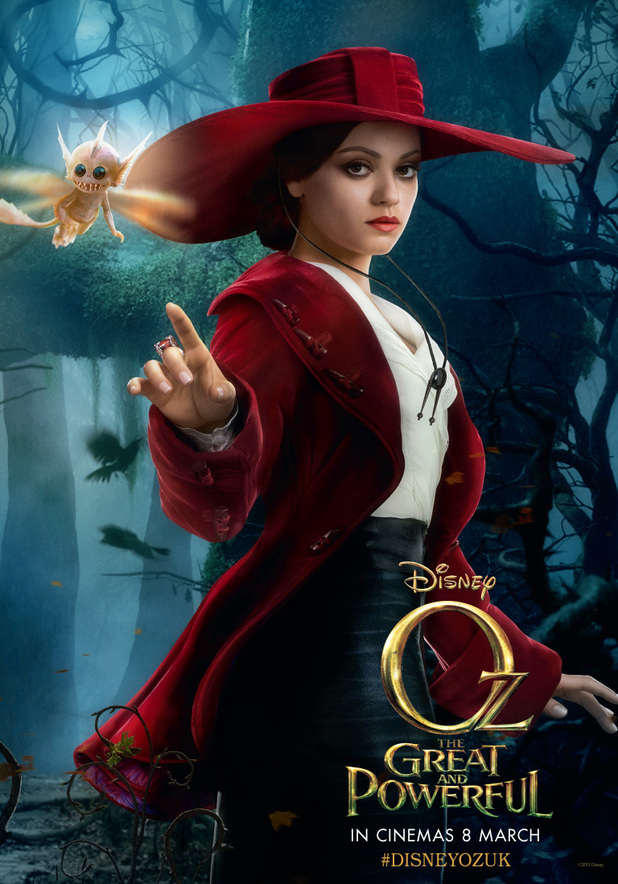 Mila Kunis looks delightfully evil as the Wicked Witch of the West! With subtle and seductive touches, we love the fresh take on a western style. To accomplish this look, hunt down accessories in black and red — especially ruby! Floppy hats are perfect for warmer weather, knee-high boots are great for transitioning from winter to spring, and doesn't this high-waisted belt remind you of a saddle?! Complete the look with an Oz-inspired handbag like this Scarlett Exotic Buckle Satchel.
Snag the rest of these accessories here!
Evanora
We are completely infatuated with the glitz and glamour of Rachel Weisz's character as the Wicked Witch of the East! Elegant and completely in style with this season's emerald shade, this lady-like witch adds wicked wondefulness with black, sparkles, and feathers. This lace cuff bracelet, rose cameo necklace, and feather capelet are perfectly inspired! If she were to carry a purse, we think she would choose something like the Elaine Quilted Bag, don't you?
Snag the rest of these accessories here!
Image sources: coolfwdclip.blogspot.jp, polyvore.com